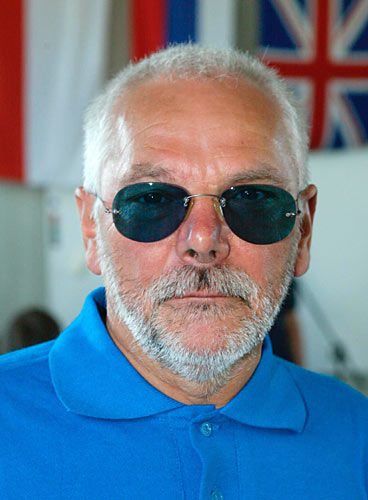 Sergio Dallan was born on October 25th, 1944 in Cinisello Balsamo near Milan. His father was a chemist, employed at the neighboring Falck Ironworks during the hard years of reconstruction after WWII.

From early adolescence young Sergio showed a great interest in mechanics, enhanced by an unusually clever manual skill. The latter took over first, as Sergio, going against his father's will, who wished him employed at Falck after tech, joined an artisan laboratory making musical instruments where he acquired all those secrets on woodworking which would become so useful to him in the years to come.

But Cinisello bordered Bresso Airport, hosting at the time Aero Club Milano, which is still operating there, and aerobatics pioneers, notably the painter-pilot Roberto Crippa.

Bresso Airport was a usual sunday attraction for people living closeby: many used to go there to watch the airplanes' evolutions and Sergio was one of them, even if he hadn't been bitten by the "flight bug" as yet the passion for engines was already biting hard.

This strong passion led Sergio to build a go-kart on his own, a then absolute novelty, as soon as he put his hands on anamerican magazine where this contraption was depicted: four tubes, a scrapped Lambretta engine and a seat andthe young mechanic was racing along Cinisello roads while his neighbours watched astonished!

In the meantime Sergio accepted his father's sage advice and began to work for Falck, but found that this job was definitely tootight for him: until one sunday during an outing to the airport, he had heard that the Aero Club was searching foryoung technical apprentices, found the chance he'd been waiting for and applied immediately. He was hired as junior motorist. It was the year 1963: and this is where the tale begins.

And a real tale it is, since it's a very difficult task for a work-needing albeit bright young man to climb seamlesslyand successfully both professionally (he's now Technical Director of Aero Club Milano) and in sports, moreover tosuch a high international level now becoming a legend.

Sergio built the Silver Chicken in 1982-1983 practically from scratch, and almost daily improved his own creationto keep it constantly updated. In 1995, Sergio decided to switch to the Sukhoi SU-31, he was joined by Maurizio COSTA in airplane co-ownership and eventually in 2001 byLuca SALVADORI, his "faithful stableboy".

You may reach Sergio by e-mail at s.dallan@aeroclubmilano.it.